Will Fendi become a faux fur brand ?
Behind this bold statement lies a genuine question...
Few days ago, Hollywood reporter claimed Fendi Embraces Faux Over Fur in Paris couture show.
According to Rhonda Richford from the Hollywood Reporter, "The fabrics were treated to blur the lines of what was real and what wasn't real, and nod to the growing millennial trend of going faux"
Mastering the illusion...
Even though it remains adventurous to think Fendi might become fur-free sooner or later, the world most famous furrier is certainly in a "slow fur" mood. After last week's Haute Couture Show in Paris, Karl Lagerfeld took pride in confirming that 80% of the collection was fur free. Indeed, the ultimate master of illusions created several outstanding "fur effects" that were actually animal-free.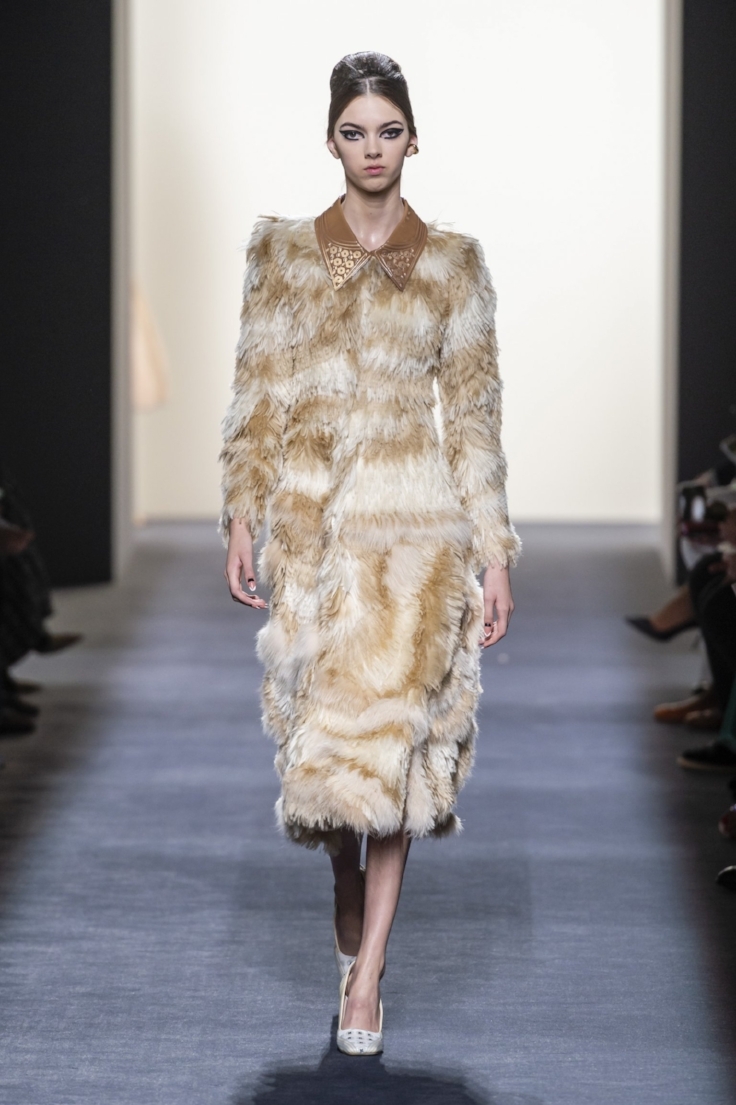 What looked like astrakan fur was actually black velvet worked is such a way that it looked similar to fur. What looked like mink fur was in fact organza and what resembled leather was not leather...
The most striking thing is that even the furs used in the collection were only used for modest details. Colored furs were real or faux furs.
The "F" word
According to fashion experts who attended the show, the word fur was mentioned only once in the show's brochure.
(images from Marie Claire)